Getting the Most Out of Your Visit to the Show
Mar 2, 2020, 17:44 PM
Planning to attend the Denver Home Show for fresh inspiration, helpful tips, innovative products and fantastic deals in remodeling, home improvement, decor and outdoor spaces with nearly 400 exhibitors and experts all under one roof?!
We've put together some tips to help make the experience seamless.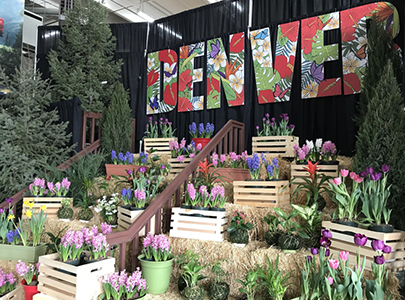 1. Bring cash: A handful of our 400 exhibitors are local vendors who sell artful, handy and even inspiring goods. Be sure to have cash on hand for any much-needed impulse buys.
2. Wear good walking shoes: The Denver Home Show spans the entirety of the National Western Complex. Don't let sore or tired feet cut your visit short. Wear good shoes-- your feet will thank you!
3. Arrive early: Benjamin Franklin was right: The Denver Home Show early bird does catch the worm. From good parking to free samples, early arrivers get the best of it all!
4. Buy tickets online: Purchasing tickets online not only saves you time at the door, but you'll save money as well! Buy tickets at DenverHomeShow.com before you come and save $2 per ticket. More money for impulse buys!
Wander alllllll the way back: Let those comfy shoes help you get all the way to the back on the National Western Complex to enjoy (and order?!) tiny homes and gorgeous landscapes. Not only will you get your steps in, but you'll find plenty of inspiration.

Get more details and a show guide on our site. See you at the show!