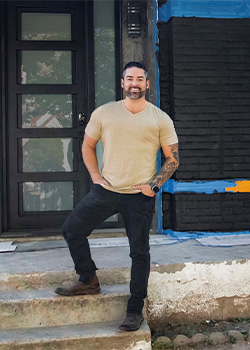 Rico León
Rico León is a successful realtor and construction restoration consultant, taking over the beautiful melting pot that is Denver, Colorado. Hailing from the East Coast, in 2018 he was traveling to California when his car broke down in Denver. He loved the city so much that he decided to make it his home. A Puerto Rican raised in Pittsburgh PA, his blue-collar heavy surroundings cultivated his enthusiastic work ethic and success.
With a background in construction and a passion for helping homeowners and business owners navigate the complexities of the industry, Rico is a sought-after resource in the Denver area.
In January 2023, Rico has added television host to his impressive resume with the premiere of "Rico to the Rescue" on HGTV. As one of the few Latino hosts on the channel, Rico is bringing much-needed diversity to the network and using his platform to advocate for homeowners who have been taken advantage of by contractors.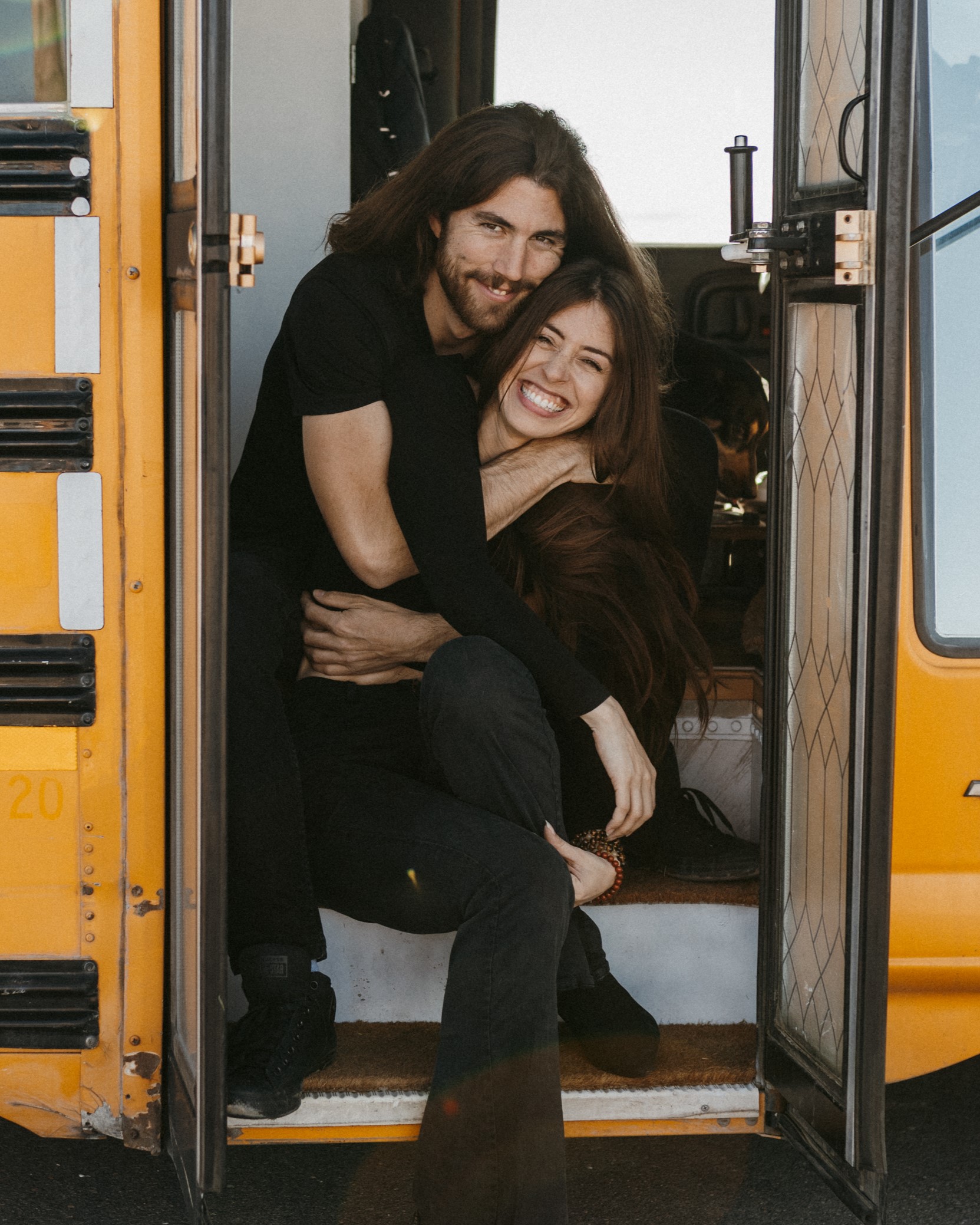 Bender & The Beauty: Bus Life
For Luke & Kelsey Living Nomadically means Living Intentionally.
Luke Bender grew up on a farm in Nebraska working for his father's construction company before moving to Denver in 2015. Kelsey was raised in NE Ohio where she worked as a professional dancer for the Cleveland Cavaliers before moving out West. They both lived separately in Denver for several years before meeting at Mercedes-Benz in 2019. After taking a road trip down the coast of Oregon, they decided to pursue a life on the road creating memories with their two matching pups, Sadie & Sally. In 2021, they sold their home in Colorado and began building a new one inside of a retired mini School Bus. They hit the road unfinished in 2022 and have been on a full-time field trip ever since!
See Luke and Kelsey on stage Friday, Saturday, and Sunday as they share tips and tricks for renovating a bus and making the change from owning a home to living a nomadic life on the road.
Follow their Journey on Instagram: @BenderandtheBeauty
Book an Astrology Reading with Kelsey: www.zodiacjuiceastrology.com