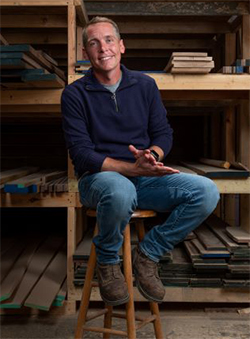 Clint Harp
HGTV & Magnolia Network
Clint Harp is a husband, dad, carpenter, business owner, tv personality, author, and speaker who's on a journey which he never could have dreamed up. He could be found for all 5 seasons of the HGTV hit show Fixer Upper as the dumpster diving, reclaimed wood loving carpenter building whatever renowned designer Joanna Gaines could dream up.
Now Clint is travelling the country with a brand new show, Restoration Road with Clint Harp on the Magnolia Network, telling the stories of amazing structures which are close to destruction and of the people with the skills and guts to bring them back to life.
Appearing Friday, March 18 at 5 p.m. & Saturday, March 19 at 1 p.m. only.